Hello,
In the Aimeos Documentations are described how to setup more than one Shop.
Do i need a further Extension to manage a second shop like described here?
http://aimeos.org/docs/User_Manual/Administration_Interface/Working_with_sites
Furthermore, the we also offer an extension which enables you to add sub-shops that inherit products, categories, pictures, texts, etc. from a parent instance and you can even add more sites to these sub-shops without any restrictions in depth. This is perfect for market places or resellers.
Or what should i do? because something is going wrong if i try like described.
http://aimeos.org/docs/TYPO3/Configure_multiple_shops
Thank you!
Attachments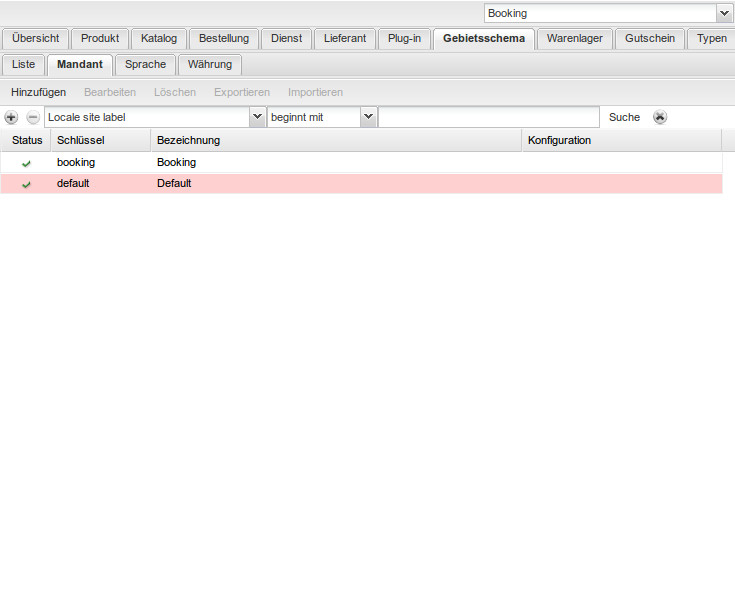 screen-multi3.jpg (42.55 KiB) Viewed 1180 times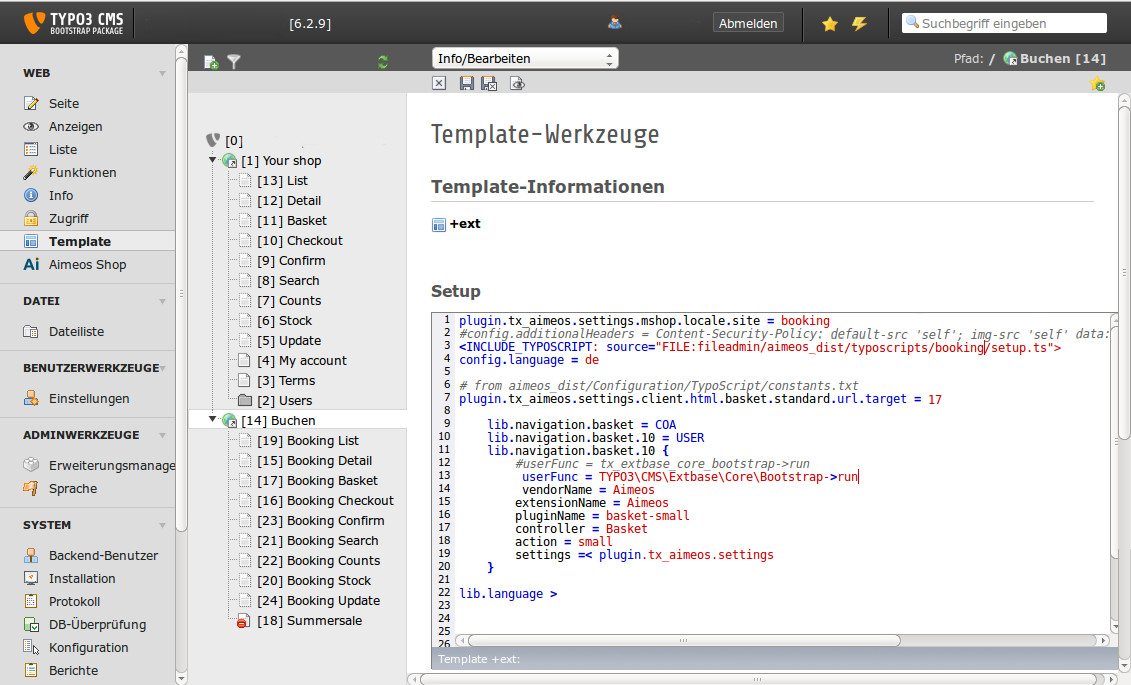 All plugin-settings in the sites of the "booking-tree" are changed.
screen-multi2.jpg (225.14 KiB) Viewed 1180 times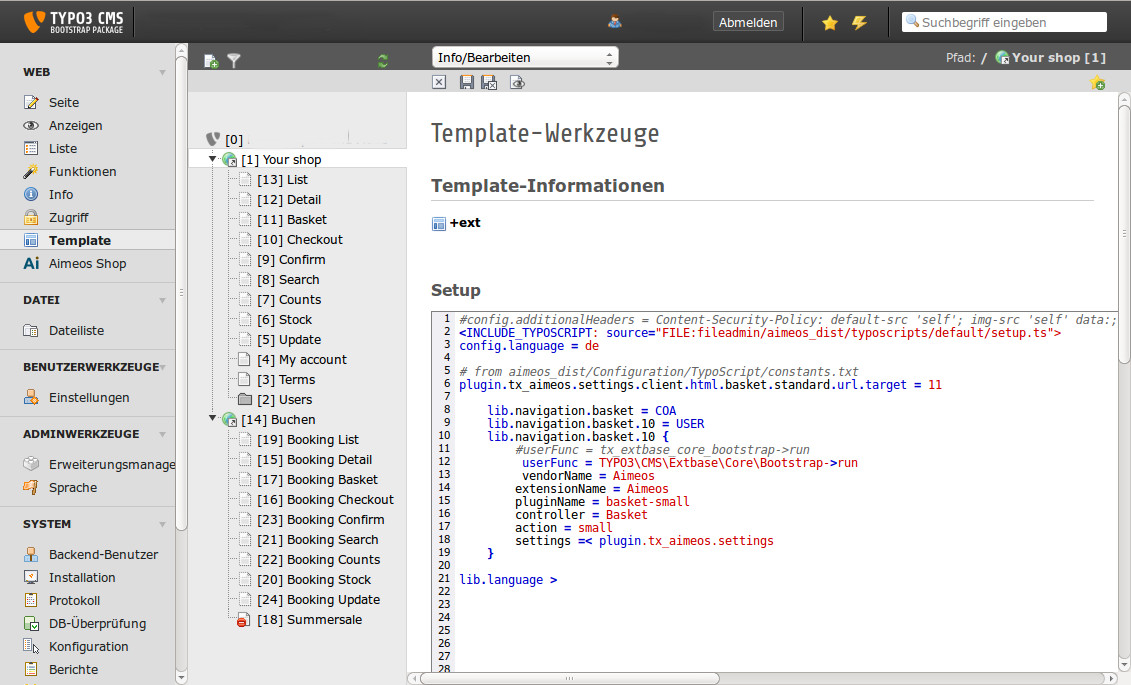 screen-multi1.jpg (213.77 KiB) Viewed 1180 times