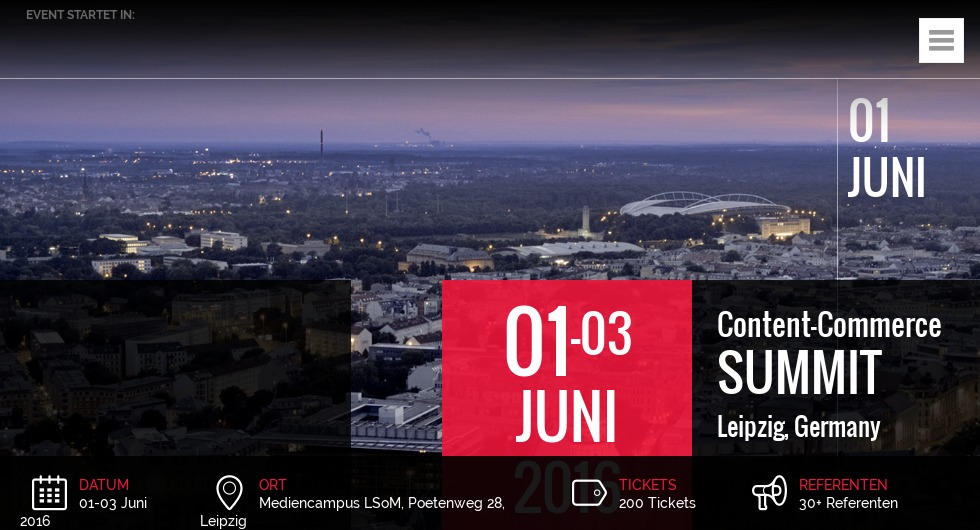 Content commerce, the fusion of editorial content and e-commerce, is a growing area gaining more and more importance for businesses.
We have been on the first European Content Commerce Summit in Leipzig (Germany) for two days spotting the latest trends and and held a session about Aimeos as solution for integrating content and e-commerce to interested participants.
The offered sessions had a wide range of topics, from the very interesting talk from Danny Nauth about the secrets of successful content based on the experience of neural marketing, over content along the customer journey by Kai Wermer and the importance of the right content for SEO by Markus Hoevener to tops and flops in content commerce projects by Hannes Richter from Projecter.
Roman Zenner had some bad luck with the beamer but used that problem as a smart excuse for having no presentation at all 😉
To sum up: A really cool event for everyone interested in all aspects of content and e-commerce!